A new beginning...the spring skiing!
Lifts opened till 18.April 2022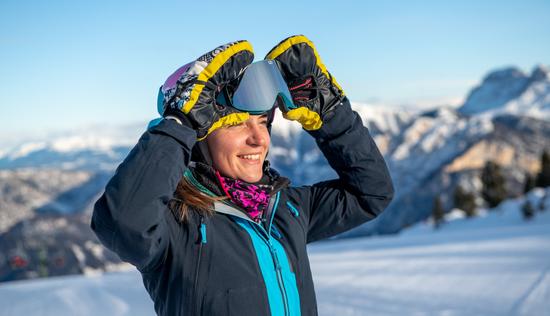 We propose the new spring collection 2022: excellent slopes thanks to the northern site of the mountain, long day skiing, relax on the terraces of the huts and the sun at the zenith position. Winter at Cermis seems never to end and you can ski till Easter because the quality of the snow is incredible.
Spring is coming ad we can fell the disire to enjoy the first rays of sun, which mitigate temperatures. Finally, the days are getting longer and longer and you will find the joy of tasting on the terrace of a restaurant at high altitude or taking a nap, lying in complete relax on a deckchair.
If you stop, is just to admire the panorama!