Tour de Ski 16°
Final Climb Cermis
04/01/2022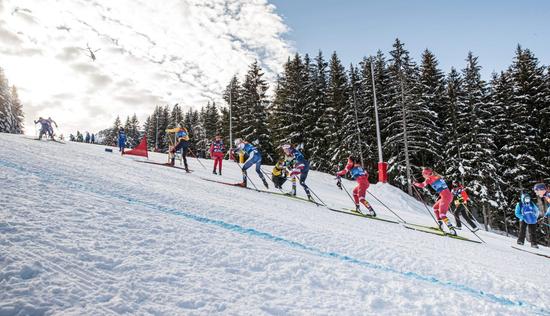 As usual, Tour de Ski rhymes with Val di Fiemme…and this year you can be there to watch too!
Only Val di Fiemme has hosted all the Tour de Ski editions since the first one in 2007. The 16th edition will take place on January 3rd and 4th, 2022 at the Cross-Country Stadium in Lago di Tesero and at Alpe Cermis, on the legendary Final Climb.
After an edition held behind closed doors due to the Covid-19 pandemics, the OC is glad to announce that all World Cup events scheduled in Val di Fiemme will be open to spectators again! Admission to the stadiums is allowed only with "super green passes", and we are sure that with some common sense by all of us, we will soon be back to normality, enjoying these big sport events like we used to.
Following the traditional Mass Start (10 km women, 15 km men) of Monday 3rd January, on Tuesday 4th January, the legendary Final Climb of Alpe Cermis, in free technique and with mass start, will proclaim the winners of the most watched on TV event of the FIS Cross-Country World Cup season. Making this edition a very special one is the comeback of many side events, besides spectators, like COOP Mini World Cup on January 3rd, Rampa con i Campioni on January 4th starting from 9:30 am… fun is guaranteed!
FINAL CLIMB | ALPE CERMIS

Martedì 4 gennaio
09:30 Rampa con i Campioni

11:30 FINAL CLIMB Women - Mass Start 10 km TL
15:25 FINAL CLIMB Men - Mass Start 10 km TL
For further information surf the website fiemmeworldcup.com
PISTA OLIMPIA 3 CLOSED FROM SUNDAY, 02.01 (03:00 PM) TILL TUESDAY, 04.01 INCLUDED