Goodbye!
The winter season is finished...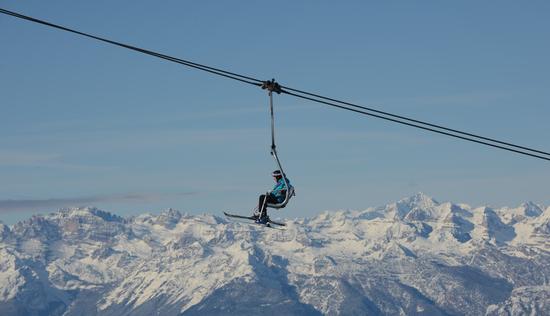 We were ready:
as soon as "winter" arrived, we hired all the necessary staff to start with the snow production, and by the end of November our slopes and our facilities were ready to welcome you and your customers in a safe way.

We believed it:
from the beginning of December to the Christmas holidays it looked like every week could be the one of the restart. We had meetings and conference calls with all mountain operators, catering companies, ski schools, ski rentals and skipass offices, trying to develop every possible solution to avoid queues and inefficiencies.

We were almost sure:
after a sad Christmas, January arrived and…we saw the beginning of the season shifting from week to week up to the 15th of February.

We still had hope:
mid-February arrived once again… and a new rule shifted the start to the 5th of March. Many doubts, many economic difficulties… but most of the skiareas, even if it was not worth it, wanted to ensure the opening of the lifts, to give a positive message to the entire mountain tourism world.

We gave up:
Now, after reading the new DPCM (decree released by the Italian Government), that has extended the restrictions until the 6th of April, we are obliged to think to the next summer season.

Through these few lines we tried to describe you many months of worries, hopes and illusions for the thousands of people who normally used to work to ensure services on the slopes, in restaurants, hotels and in the many activities that define the winter offer of our valley. We shared all those worries and hopes with you all the time: we share with you our "arrivederci", for now, but we are sure that next time we will write you with a smile.
#staysafeinawideopenplace