Opening Season Winter 2019/2020
From the 30th of November everybody on the slopes!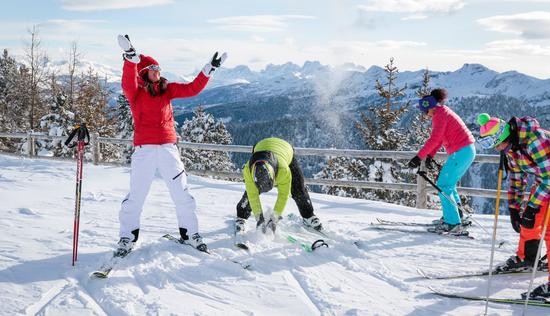 Winter is coming and from the 30 November the lifts will be opened. After the heavy snow falling of the last days we will guarantee TOP slopes and TOP panorama!
We inform you that the skipass office in Cavalese will open from Monday to Friday from 08.30-12.00 am and 02-06 pm. Saturday and Sunday from 08.30-18.00.
From 30. November every day from 8.00 to 5.00 pm.
LIFT OPENED FROM 30. NOVEMBER:
Cable car Cavalese-Masi-Doss Laresi
Cable car Doss Laresi-Cermis
Chair lift Lagorai
Chair lift Costabella
Chair lift Prafiorì
Skilift Cermis
Tapis Roulant Doss dei Laresi
SLOPES OPENED:
Lagorai
Costabella
Carlo Donei
Prafiorì
Salera
BusabellaCampo Scuola Cermis
Collegamento Costabella – Prafiorì
Variante dei Cirmi
Olimpia I
Olimpia II
Olimpia III ( Night skiing closed)
Forcella Bombasel
Collegamento Prafiorì-Costabella
Collegamento Lagorai-Costabella
Via Bosco
Campo scuola Doss dei Laresi
Night skiing closed