Fiemme Rollerski Cup 2018
16 September
Cermis Final Climb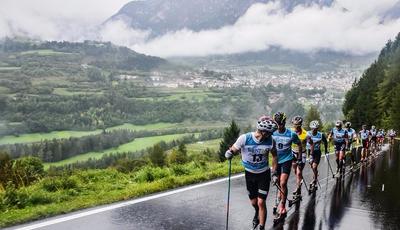 Fiemme Rollerski Cup - Cermis Final Climb
15-16th September 2018
Rollerski is back in Val di Fiemme!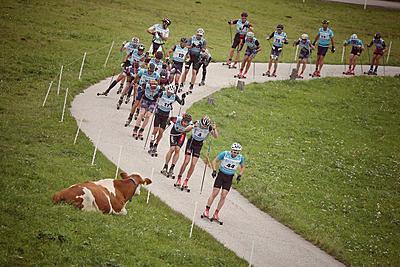 After the World Cup in 2014 and the World Championships in 2015, the FIS Rollerski Cup is back in Val di Fiemme with the final stages, together with the 2nd edition of the Fiemme Rollerski Cup - Cermis Final Climb. A whole weekend dedicated to the "summer" cross-country skiing. Saturday 15th September the World Cup Mass Start FT (10km ladies / 15km men), will animate the town centre of Ziano di Fiemme, headquarter of this discipline. Sunday 16th September will be the turn for the Long Distance CT of 50 km, fourth and last stage of the Guide World Classic Tour. The track will follow long portions of the Marcialonga and will end on a spectacular finish: the arduous and grandiose Alpe Cermis Final Climb which is certainly the toughest and most exciting stage of the winter Tour de Ski.
Ready to experience and enjoy the outstanding Italian summer sceneries and spectacle on your rollerskis?
Sign in and take part to the rollerski marathon on the beautiful Dolomites!
Info & Entries
www.fiemmerollerskicup.it