news Sommer 2018
CERMISKYLINE NEWS 2018
LA FERRATA DEI LAGHI
Skyline: the horizon painted over the sky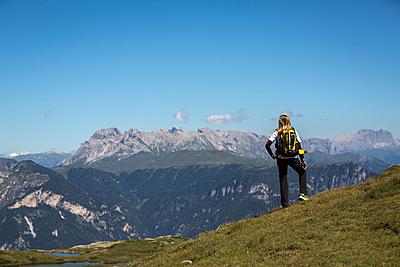 Skyline: the horizon painted over the sky. This is where the new CermiSkyline will take us, to the lakes ferrata route, with its thrilling, spectacular, wild and unexpected panoramas over 2,000 m high.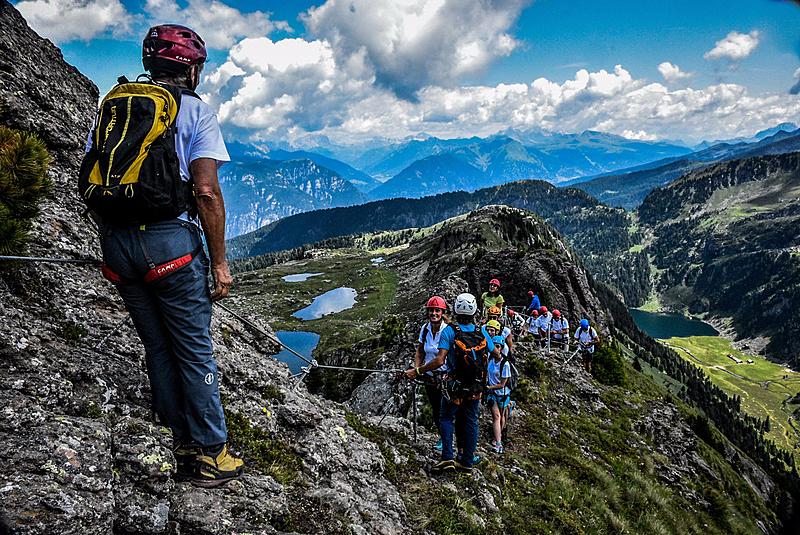 Once the lift has taken you up to the Paion del Cermis peak at 2.230 m, you will soon find an informative billboard with all the indications about the Hiking Track and the route to take in order to reach the starting point.
It will take 40 minutes to arrive there, along the wide L03/353 trail, up to the Lakes of Bombasel (2,268 m).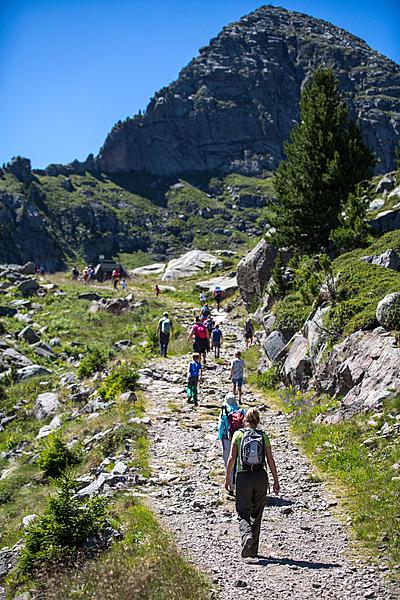 At Forcella del Macaco (2,278 m), you will find all the indications directing you to Bombasel Vertigo: here, the CermiSkyline ferrata will take you over the vertical cliffs of the north-east crest and up to the peak, the solid bulk of Castel di Bombasel, at 2,535 m.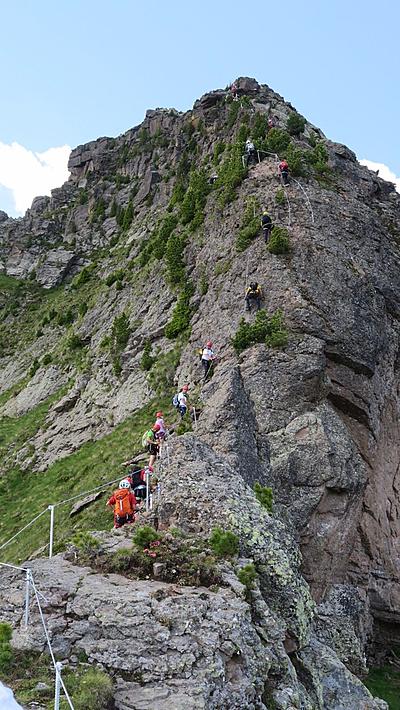 Once at the cross on the peak, you will descent along the Bombasel Highway, an equipped route along the northwest crest as far as the Standing Stone, then along the L04 trail and back to the starting point at Bombasel Lakes.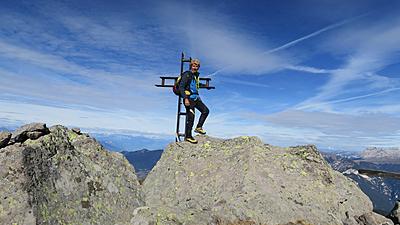 Return to the Paion del Cermis peak using the same trail as the outward journey (L03/353).
Difficulty
Hiking trail with passages of medium difficulty.